Loving and Divine Friends,

Jai guru!
New York Kriya Yoga Center extends our sincerest thanks to all of you for your continued support, for attending our Wednesday and Sunday meditations, as well as for your donations.

In 2011, we were fortunate enough to have had three programs, with three visiting teachers. Thank for your dedication in supporting those programs!

We hope that you are just as diligent in taking advantage of the upcoming program opportunities to strengthen and deepen your meditation practice.

We are extremely fortunate to have monthly access via teleconference immediately following Sunday meditation, to short discourses by different yogacharyas, monks and often Paramahamsa Prajnananandaji himself. Therefore, we urge you to check the schedule and try to attend meditation on those Sundays, as the calls offer motivation and inspiration to help us grow and flourish.

Of late, Paramahamsa Prajnananandaji has repeatedly reminded us of the folly of wasting time. He is continually charging us with the task of changing our lives by changing our restless and extroverted minds.

He constantly urges us to take advantage of available opportunities to transform our lives. He cautions us not take any opportunity for granted, "For it may never return." Even though we may see his physical form, Paramahamsa Prajnananandaji, along with the other monks and Yogacharyas, make themselves available to encourage and inspire us through these monthly telephone discourses.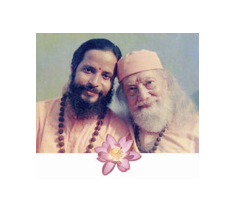 "Live with love in every breath. In work and in every step of your life, always feel that you are not you, but the imperishable soul, always free and always detached."
"This world is transitory, like a dream. The reality is within."
"Yoga is union; feeling the state of union consciously in every step of your life."
"There are two things in each human being. One is He, your soul, and the other is the physical body. The union of these two bodies is your life."
-Paramahamsa Hariharananda

Prajnananandaji in his prayers for us, asserts that when our lives change, it will bring real change everywhere in the world. So, let us, together, strive to make the New York Kriya Yoga Center a source of spiritual illumination in our lives. Let us resolve to continue to meditate nicely so that we will be able to experience God within and everywhere.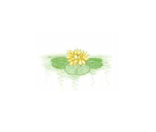 "Watch His presence in you, not in form, but in the formless stage. The movement sensation and sound are formless, and so is the light."

- Paramahamsa Hariharananda


Center Seva:
A commitment to
your practice, a
commitment to
the center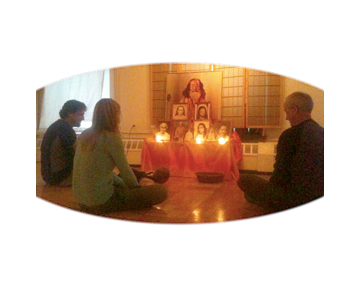 As we go forward here are some things to keep in mind:
When it is unusually warm in the Zendo on Sunday mornings, the Zendo has asked that we NOT to adjust the radiator valves anywhere on site, for any reason. They have requested that we please regulate for desired temperature during class time by opening/closing windows. As tampering with heating would likely cause irreparable floor damage from water leakage. We are sorry for any inconvenience this may cause.

Specifically below are our needs to keep our center and programs running smoothly.
Seva: (Selfless Service as Devotion)

The definition of seva is service. The practice inspires divine love, by connecting us with our ability to love. Seva is an ideal way to both give and receive simultaneously and not only feeds us spiritually but also promotes brotherhood and a spiritual discipline that awakens us to the greater truth of our own being.

In this case, Seva refers to selfless service for altruistic purposes for the betterment of our New York City Kriya Yoga Center. Offering our Seva is a way to make a significant contribution to the upkeep of the center. Working together in loving, voluntary, selfless, service is a means to promote humility, which is a cornerstone of our Kriya practice.

In the beginning of his stay in the US Gurudev lived in New York for many years. He inspired and motivated countless devotees by stressing that Kriya Yoga teaches us to see God within and everywhere, not just as a teaching, but as a practical experience in doing seva. We used to do this reverently with great love and pride but of late, we have fallen off.

He taught is to always consider work, as the need arises, as divine service; he always encouraged us all to challenge ourselves by nurturing and helping wherever we notice it is needed. He would often say, "work is worship."

In this way, we ask each one of you please participate in maintaining our center. By helping whenever and wherever the need arises, we are changing our lives through changing our restless and extroverted minds. It is in this way, that we can come to understand the reality of unified existence, together, as taught by our beloved Gurudev. For, he asked us only to perceive in every moment that everything we are doing is only possible because the power of God is doing it through us. So let us be peaceful and disciplined and earn transformation and realization in the process.

Book team of 2 or 3 people
Responsible for book sales books during the programs and the retreats hosted by our center

See that the prices are on all the books
• maintaining the lists of books and other items available for sale
• handling the donations collected from the book sales
• It would be necessary to be available both Saturday and Sunday during programs (the full program) in which case you would not be expected to pay for the program.

During the Programs
Forty five minutes before each days program we will need a "set-up team"

Whose job it will be to see that the altar and books are set up properly and the cushions
• And mats are in place
• We will need a person or persons to collect donation (in the past this has been done by the book crew. This will be up to them. However, it is important that the person(s) doing this job make a commitment to the entire program. In so doing that person(s) would not be expected to pay for the program.
• We will need a person with a car who would be available during the entire program to help with the transportation of mats, cushions, and other equipment necessary for the program as well as transporting the monks and Yogacharyas.
Rotating opening person

On the first Sunday of every month, we would like a student to volunteer to open up and set up the Zendo. This would entail arriving at eight o'clock (1/2 hour before the second Kriya meditation) opening the doors to the Zendo, setting up the altar and placing the mats and cushions.

Just as with any family, we depend on each other for our existence. Please click the volunteer sign-up tab to help with our center needs.

Thank you all in advance for your loving service and participation.

"Reaching the formless stage brings Truth. This is the ultimate goal of all religions. If you can fix your attention on the formless, either in the pituitary or in the fontanel, you attain the highest state."
- Paramahamsa Hariharananda -
We would like at least one volunteer to find places for those in the group who are interested in doing some type of volunteer work in honor of Gurudev's and Paramahamsa Prajnananandaji's birthdays and other times during the year such as holidays.

In the past the New York center has participated in "Meals on Wheels" (a program that delivers meals to the homebound elderly) and volunteering at a local soup kitchen.